Vandaag is het tijd voor dag twee van onze reis naar Londen. Op deze dag gingen we langs St Paul's Cathedral, over de Millennium Bridge, naar Tate Modern, en naar het Imperial War Museum.
Today it's time for day two from our trip to London. On this day we the St Paul's Cathedral, we crossed the Millennium Bridge, we went to Tate Modern, and also to the Imperial War Museum.
Onze eerste stop was, zoals ik al zei, St Paul's Cathedral. Omdat het voor ons allebei de eerste keer in Londen was, wilden we de belangrijkste toeristische plekken graag bezoeken. We zijn niet binnen geweest in de kathedraal, maar de buitenkant op zich is ook al heel mooi en indrukwekkend.
Our first stop was St Paul's Cathedral (as I already mentioned before). Because it was our first time in London, we decided we had to visit the most important touristic places. We didn't go into the cathedral, but it is pretty and impressive from the outside as well.
Daarna was het tijd voor Tate Modern, een museum waar ik op voorhand heel erg naar uitkeek. Ik hou van moderne kunst en musea in het algemeen en ik had al veel mooie foto's gezien van de kunst in Tate.
After that it was time for Tate Modern, a museum I had been looking forward to for a long time. I love modern art and museums in general and I had already seen a lot of cool pictures of the art in Tate.
Dit is het zicht vanop de Millennium Bridge, de brug tussen St Paul's en Tate Modern.
This is what you see standing on the Millennium Bridge, the bridge between St Paul's and Tate Modern.
St Paul's Cathedral
Het gebouw waarin Tate Modern zich bevindt was vroeger een elektriciteitscentrale, en dat zie je nog wel aan de architectuur. Langs binnen is het museum dan weer heel licht en modern, wat zorgt voor een leuk contrast.
The building that now is Tate Modern used to be a power station, and you can still see that when you look at the architecture. On the inside the museum is very bright and modern, which gives it a nice contrast.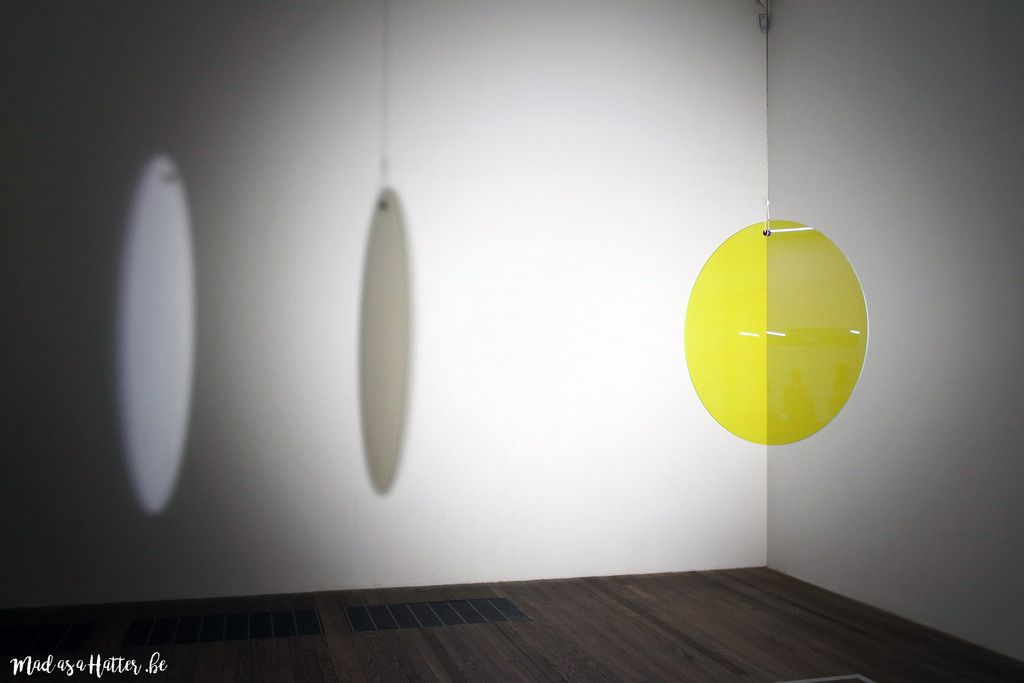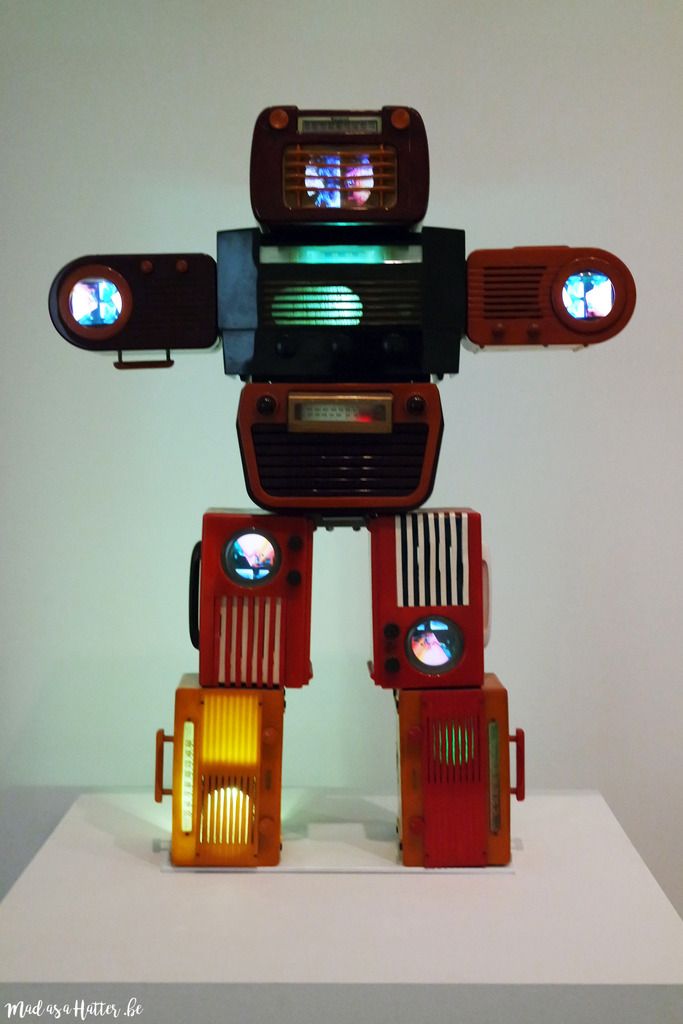 Deze twee foto's zijn kunstwerken die je in Tate Modern kan vinden. Ik had hier nog tientallen foto's kunnen toevoegen omdat er zo veel mooie dingen hangen, maar laat ik het voor nu maar bij deze twee houden 😉 De robot gemaakt uit radio's is één van mijn favoriete kunstwerken uit heel het museum.
These two pictures are of works of art you can find in Tate Modern. I could've put a lot more pictures in here because there are that many pretty things in Tate, but I think I'm just sticking with these ones for now 😉 The robot made out of radios is one of my favourite pieces from the entire museum.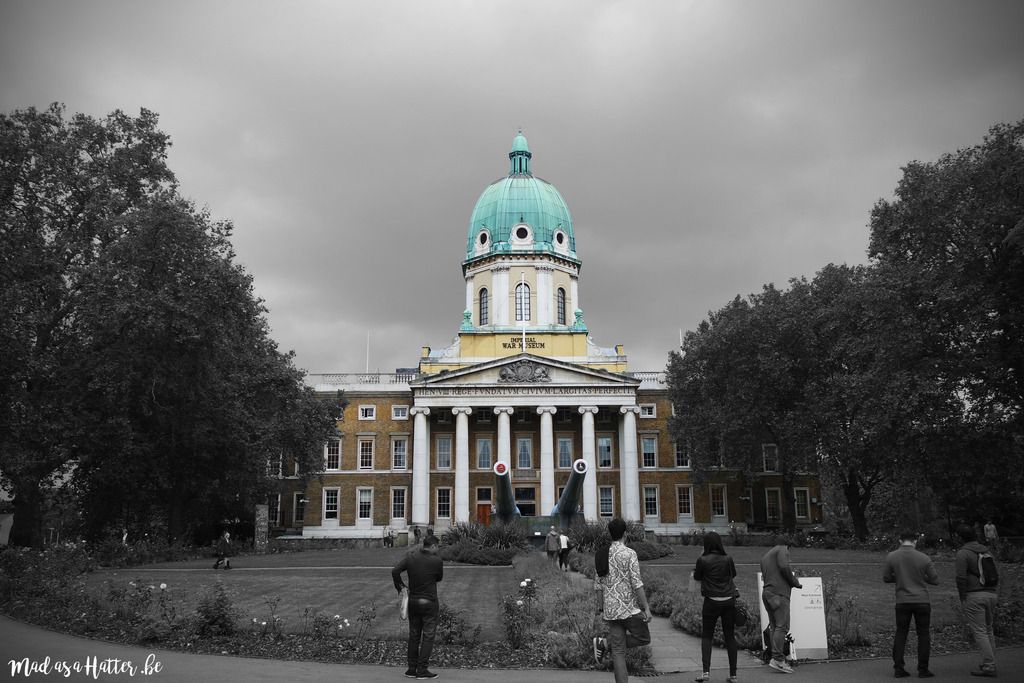 We sloten onze dag af met nog een museum, namelijk het Imperial War Museum. Zoals je kan zien is het gebouw lang de buitenkant wederom heel erg mooi, maar de binnenkant is minstens even indrukwekkend. Ik vond dit museum absoluut de moeite waard, zelfs als je niet zo geïnteresseerd bent in de oorlog.
We ended our day with a visit to another museum, the Imperial War Museum. As you can see this is another one of those beautiful buildings, but it is just as beautiful on the inside. I think this museum is definitely worth a visit, even if you're not that interested in the war.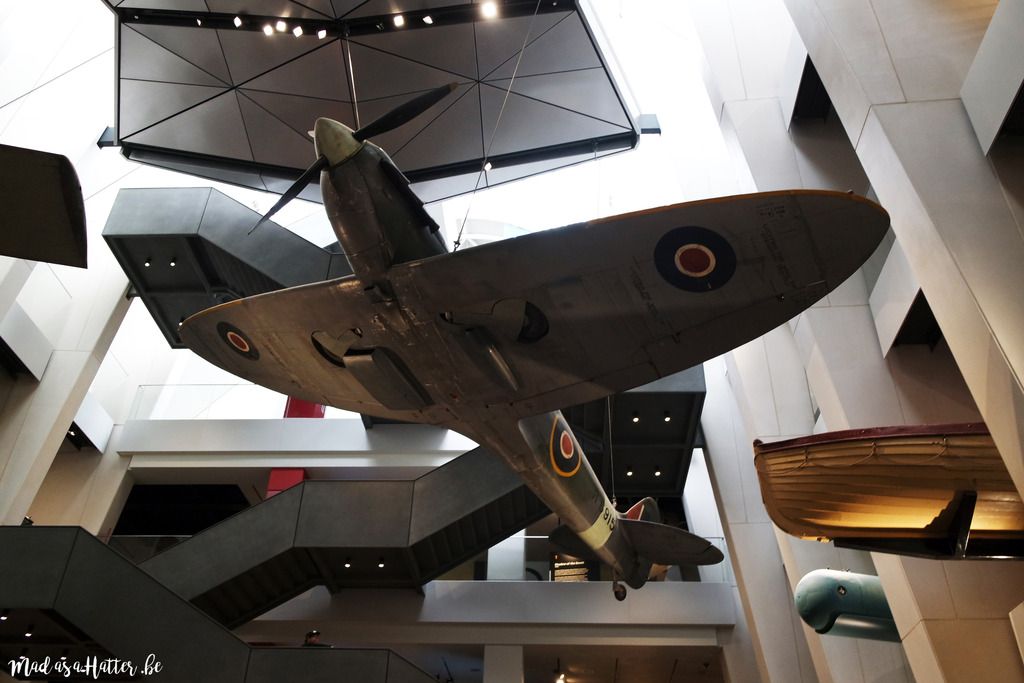 Dat was het alweer voor onze tweede dag in Londen. Omdat we zo lang in Tate Modern en het Imperial War Museum hebben rondgelopen hebben we voor de rest niet zo veel gedaan, maar mij hoor je niet klagen 😉 Volgende week volgt dag drie van onze reis!
That was it for our second day in London. Because we spent that much time in Tate Modern and the Imperial War Museum, we didn't do a lot of other things, but you don't hear me complaining 😉 Next week day three from our trip will be up!
Tot dan!
See you then!
~ Hannelore